1999 in Tokyo!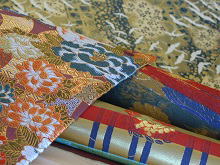 One day, Sayuri met
a beautiful traditional Obi belt
in the old part of Tokyo. She hit the idea of the new type products made by Obi fabrics.
Then she started to design new products, and to look for the best Obi fabrics and sewing factory for them all over Japan.
---
Oct. 2000 in New York!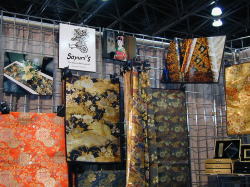 Sayuri attened
the international trade show at Jacob Javits Center in New York
, in 2000.
---
Mar. 2001 in San Francisco!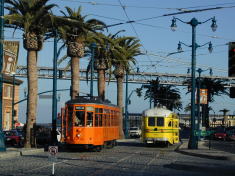 Sayuri established Sayuri's and opend our first online store in San Francisco, in 2001.
---
Jul. 2001 in Tokyo!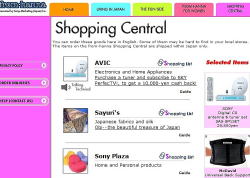 Sayuri's opened Sayuri's second online store in the shopping central of from-hanna.com produced by Sony, in Tokyo in 2001.
---
Feb. 2002 in Tokyo!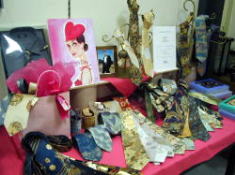 Sayuri's held
the St. Valentine's day fair at Printemps in Ginza, Tokyo
, in 2002.
---
Feb. 2004 in Los Angeles!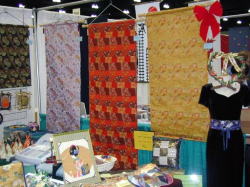 Sayuri's attened
the JAPAN EXPO at Los Angeles Convention Center
, in 2004.
---
Jun. 2013 in Tokyo!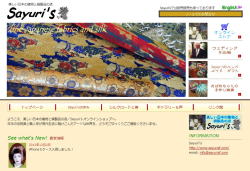 Sayuri's webstore reopened after being remodeled.

---
---
Now in the world!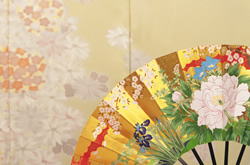 Sayuri's promise to make further progress in the future.
---